Biogreen Biotech compostable Forks are made from all natural substances like starch, vegetable waste. These forks are fully compostable and environment friendly. These are plastic free and enjoy guilt free clean up afterwards , they are freezer friendly . Their undyed appearance compliments birthdays, parties, picnic, pujas, special events or just any day to day house old works..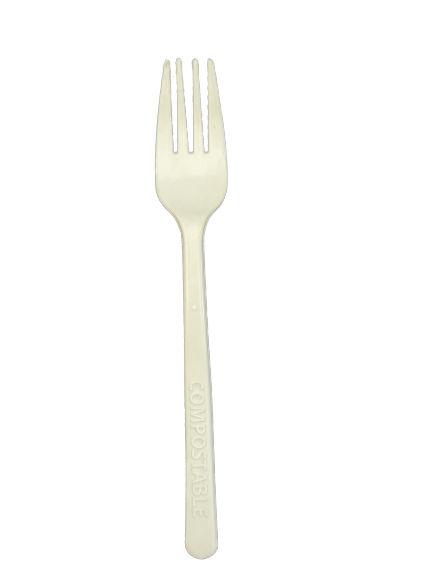 Minimum order quantity:
250 KG - 500 KG
Thickness:
>60 microns (injection grade)

FEATURES:
Safe and durable.
These are made of sustainable materials, and they can be used on any food.
Keep you away from the risk of fragments of wooden cutlery.
Customized packing is available
Composting within 100-160 days.